Phelan, Frantz, Ohlig & Wegbreit (formerly Phelan, Frantz & Ohlig) has been serving its clients for nearly one hundred years and over fifty years at its location on Orchard Street in Westfield, New Jersey.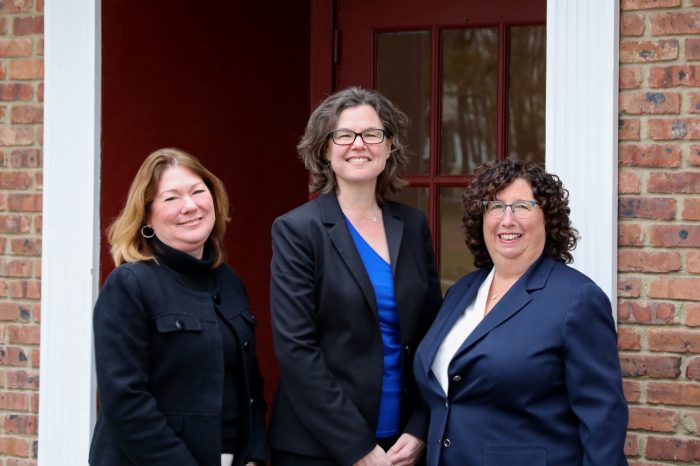 Since our firm, now known as Phelan, Frantz, Ohlig & Wegbreit (PFO&W), was founded nearly 100 years ago, our team has provided sophisticated legal expertise in a variety of practice areas. Today, we specialize in estate planning and administration, trust administration, the sale and purchase of both real estate and business entities, small-business planning, guardianship proceedings, elder care law, and Medicaid planning.
PFO&W was originally founded in the 1920s by Roswell S. Nichols. In the 1940s, Robert C. Thomson, Jr. joined Mr. Nichols, followed by William D. Peek, who was hired by the practice in the 1950s. Mr. Thompson practiced with the firm until 2006, when he died at the age of 96, while Mr. Peek retired in 2008.  Since its inception, our firm has faithfully served the town of Westfield and its surrounding areas. Hundreds of clients have depended on us over the years, and we are proud to continue to be the law firm of choice for new generations of families whose parents and grandparents first sought counsel with our practice's founding attorneys.
Today, our firm's partners include Barbara Doyle Frantz, Gretchan R. Ohlig and Joyce K. Wegbreit, who, together with Of Counsel, Thomas C. Phelan, continue to deliver the same caliber of legal services Mr. Nichols sought to provide nearly a century ago.
We pride ourselves on the long-term relationships we've cultivated with many families in Westfield and beyond. PFO&W has a longstanding reputation as a small, tight-knit firm focused on providing hands-on, individualized attention to each and every one of the individuals and families we serve. Rather than focus on expansion, we funnel all our energy into our clients, working tirelessly to ensure we are meeting their needs first, last, and always.
Learn more about how PFO&W is different—read about our services and practice areas.
WHY OUR LAW FIRM?
Our firm prides itself in caring not just about the legal issues of our clients but caring about how those legal issues impact our clients personally and working with them to find the best solutions.
PFO&W is a small-town law firm that provides sophisticated legal expertise through a responsive, hands-on approach. We understand the complicated, emotionally fraught nature of the situations and questions our clients are often facing. Our goal is to become your trusted advisor and supportive advocate, helping you navigate challenging terrain. To continuously provide you the highest level of service, we work tirelessly to first understand your unique needs, then help you reach your goals.
With specialized expertise in a range of practice areas, the attorneys at PFO&W are called on again and again by our clients as they encounter complex legal matters over the course of their lives. Thanks to our commitment to excellence, we are proud to have won the trust of many generations of families over the last century.